The Dental Implant Experience
Choosing dental implants to restore your smile is an investment in your oral health and happiness. Our team at Columbia Basin Oral & Maxillofacial Surgeons keeps you informed throughout every step of your treatment while helping you achieve a healthier smile with dental implants.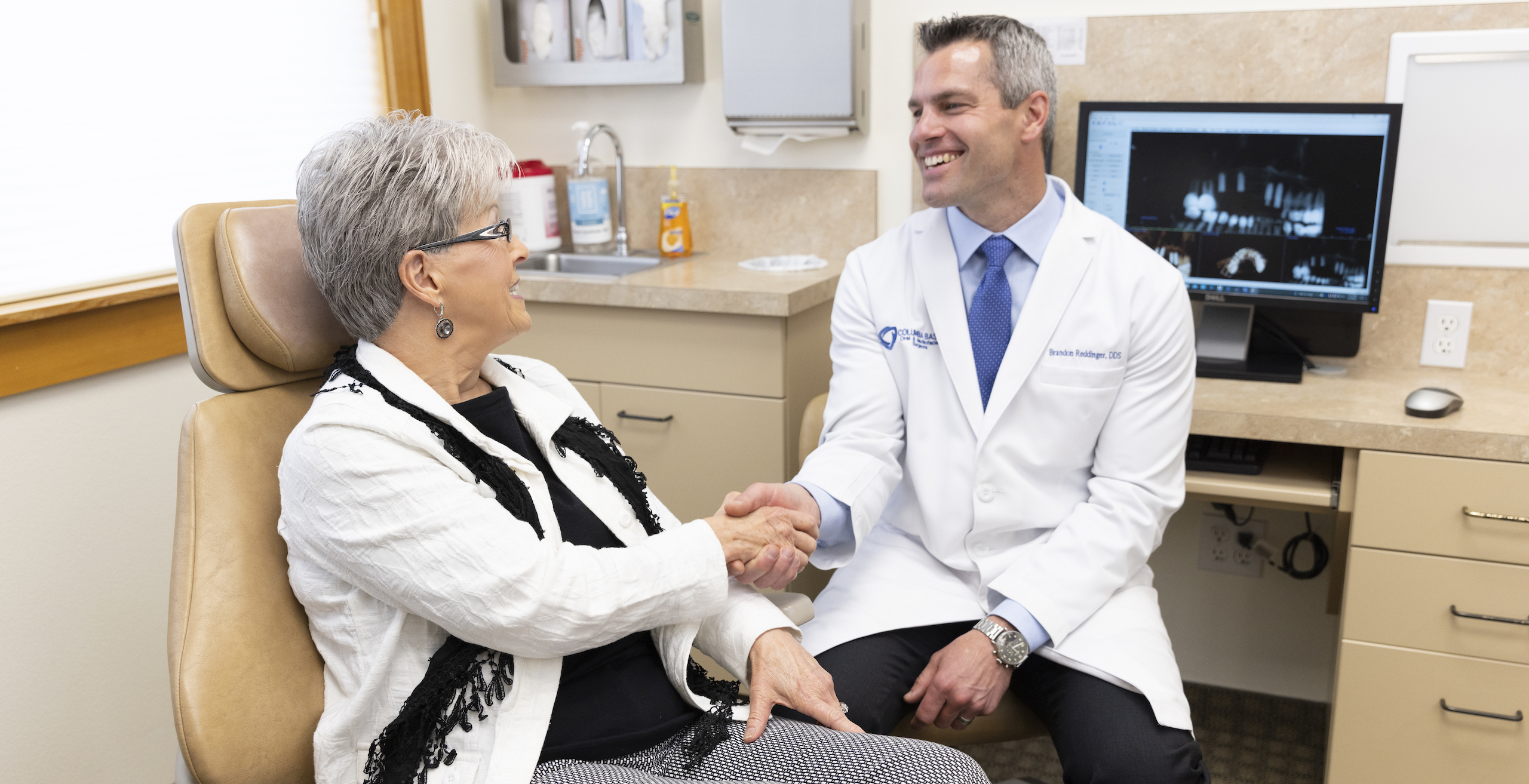 What To Expect
Step 1
Schedule a consultation at our office.
Step 2
Meet with an oral surgeon to discuss your treatment options and receive a custom care plan.
Step 3
If bone loss has occurred, your surgeon will place bone grafts to restore bone. Once healed, you will be ready for your implants.
Step 4
Your surgeon will place the dental implants.
Step 5
If the abutment was not uncovered during the first procedure, you will return for a second procedure to uncover it.
Step 6
Once the implants heal, your dentist will attach the final crowns or prosthesis.
Get Started Today
Our oral surgery experts specialize in implant dentistry and helping our patients achieve a smile they can feel proud of. Contact us to get started and find out how dental implants can provide you with the healthy smile you deserve.
(509) 776-7737